The Big Broadcast of 1946
Live at the Somerville Theatre! • October 28th - 31st, 2010
---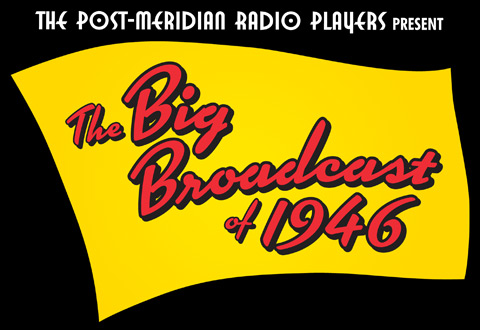 Featuring music by members of Emperor Norton's Stationary Marching Band!

The Post-Meridian Radio Players return to the Somerville Theatre this October with another Halloween radio extravaganza, featuring live entertainment as originally heard on radio station WPM on the night of Sunday, October 27th, 1946!
---
Featuring
---

A lost classic from Boston's radio history! Travel back to the Golden Age of Radio, to the WPM studios in the Rooftop Gardens Auditorium of the old Putnam-Moore Department Store in downtown Boston, and join Frank and the gang for some great music and lots of Halloween fun!
In this installment: It's Halloween and Frank is desperate to get Boris Karloff—visiting Boston in a performance of Arsenic and Old Lace—onto the show. With just a few hours left to air, Frank is in a panic and only a miracle will save the Rooftop Garden Players' climactic production!
Featuring Frank Cyrano, Amelia Adams, Jenny Brennan, Lex Concord and the Minutemen, Charley Kendall and the Chowderhouse Gang, along with a Special Guest Appearance by none other than Hollywood horror legend BORIS KARLOFF!
Sponsored by the Beverly Beverage Company of Beverly, Mass
makers of
Byfar Coffee Syrup
!
Adapted and Directed by Rob Noyes.
---
&
---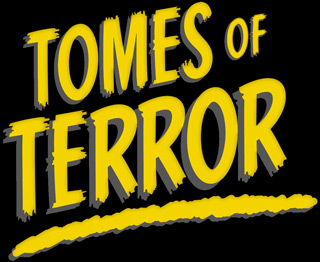 Thanks to new information accumulated over the past year, we are able to bring you another Boston original! WPM's classic fright-fest, and the inspiration for our own successful live anthology series of the past several years, Tomes of Terror!
The program features twin tales of terror presented by your host, The Bookkeeper. Two macabre stories designed to keep you glued to your seats before sending you screaming from the theater!
This year's offerings are:


But Oh, What Happened to Hutchings!: In London of 1825, a divinity student gets more than he bargained for when he's befriended by a disreputable young doctor with a sideline in... "cadaver acquisition"... and a retired missionary with fond memories of his days proselytizing among the headhunters and cannibals. Written by Roy Sallows. Directed by Gilly Rosenthol.
— and —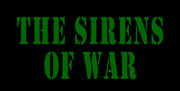 The Sirens of War: It's 1943 and the Navy is counting on the barge Omaha to get its load of munitions safely to the Gulf of Mexico. But when a seductive voice is heard over the ship's radio and members of the crew begin to disappear, the Captain knows it's more than the unpredictable wiles of the Missouri River they're up against! Written by Alicia E. Goranson. Inspired by a story by Don Dickinson and Allan Guttman. Directed by Jess Viator.
Sponsored by
Hanson's Hats
of Hanover!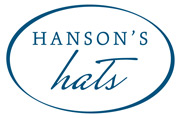 "You'll always look handsome in a Hanson's!
"
---
Performance Dates
Thursday, October 28th, 2010 @ 7:30pm
Friday, October 29th, 2010 @ 7:30pm
Saturday, October 30th, 2010 @ 7:30pm
Sunday, October 31st, 2010 @ 2:00pm
---
Location
Somerville Theatre
55 Davis Square
Somerville, MA 02144